Medscint, a leading provider of quality assurance (QA) dosimetry solutions for cancer radiation therapy, is proud to commemorate its 5th anniversary. Over the past five years, Medscint has established itself as a leading player in the field of dosimetry, providing innovative solutions based on a disruptive optical dosimetry technology.
From the lab to the market
It all started when our President and CEO François Therriault-Proulx was working on the foundations of a groundbreaking scintillation dosimetry technology, covering doctoral and postdoctoral research positions with Luc Beaulieu at Laval University, Quebec and Sam Beddar at University of Texas MD Anderson Cancer Center, Houston. Then Medscint was launched in Quebec – Canada in 2018, with a constantly evolving portfolio of solutions, and a team of experts in medical physics, optics/photonics and business development.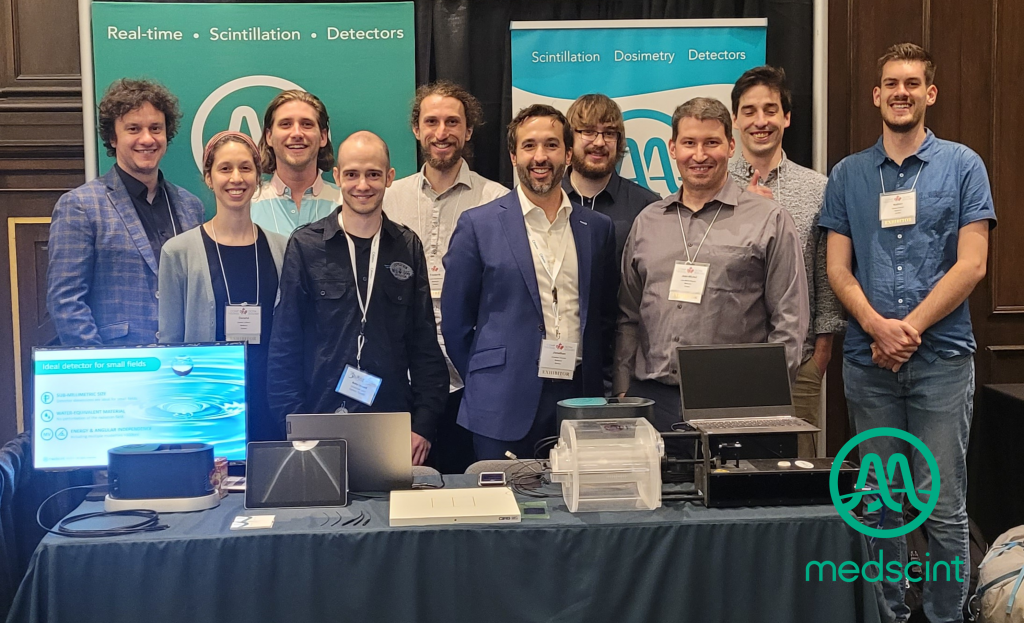 Five year of innovation – An impactful journey
Driven by a passion for improving the accuracy, effectiveness and safety of radiation therapy, Medscint has embarked on a journey of relentless innovation. The company's focus has always been to meet the ever-changing dosimetry and quality assurance challenges faced by medical physicists worldwide.
Throughout its journey, Medscint has remained committed to pushing the boundaries of what is possible in dosimetry. By combining state-of-the-art optical and photonic technologies, scientific expertise and a deep understanding of customer needs, Medscint develops a real-time, multi-point ready and versatile turnkey dosimetry solution based on plastic scintillators: the HYPERSCINT™.
HYPERSCINT™ turnkey solution
One of Medscint's key achievements over the past five years has been the development of the HYPERSCINT™ dosimetry platform. This revolutionary solution has captured the attention of the medical physics community for its accuracy, versatility and ease of use. HYPERSCINT™ has empowered medical physicists 🌐worldwide to overcome quality assurance challenges in treatment planning and dose verification, to ultimately enhance patient safety and treatment outcomes.
Now customers on 3 continents
In addition to its technological advancements, Medscint also fostered strong relationships with customers and partners globally. By collaborating closely with leading research institutions, hospitals, and clinics, Medscint gained invaluable insights into the evolving needs of the medical physics community. This collaborative approach has been instrumental in driving continuous innovation and ensuring that Medscint's solutions remain at the forefront of the industry.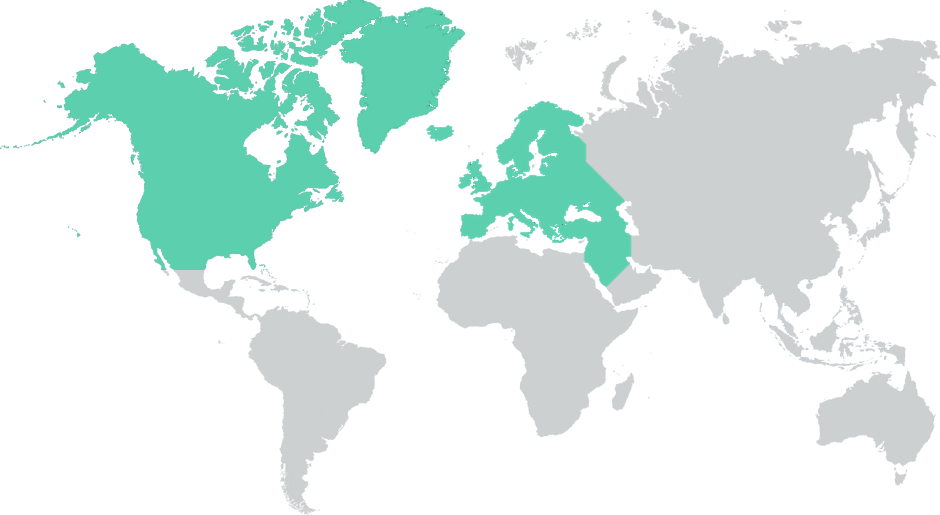 👍 25 customers from the US, Europe, Canada and Middle East
✨ 50 scientific papers/presentations involving Medscint cutting edge HYPERSCINT™ ❇️scintillation dosimetry solutions
Looking forward another five years of innovation
Yes, the last 5 years have been hectic – like many startups we assume – but also filled with great 👨‍👨‍👧‍👧people and stunning 🎯achievements, all in ⏩fast learning mode. Many thanks to our employees, customers, collaborators and friends for these remarkable years. With your trust and support, we have delivered groundbreaking solutions to improve radiation therapy research for the treatment of cancer, and we plan to accomplish even more in the years to come as we move into the clinic.
"Looking to the future, we remain committed to advancing the field of dosimetry. With a focus on innovation and customer satisfaction, we aim to continue to have a positive impact on cancer treatment globally."

François Therriault-Proulx, PhD – Co-founder, President and CEO of Medscint
We will be at the AAPM 2023 Annual Meeting in Houston 😎
Come see us at our booth n°520 from July 23 to 27, there could be a surprise there! You can also meet one of our experts in dosimetry and radiation therapy to talk about our versatile QA solutions.