About Us
Meet your partners in scintillation dosimetry
Our Mission
Medscint partners with experts in the field to push the limits of innovation in radiotherapy to facilitate the work of medical physicists and researchers radiation oncology worldwide.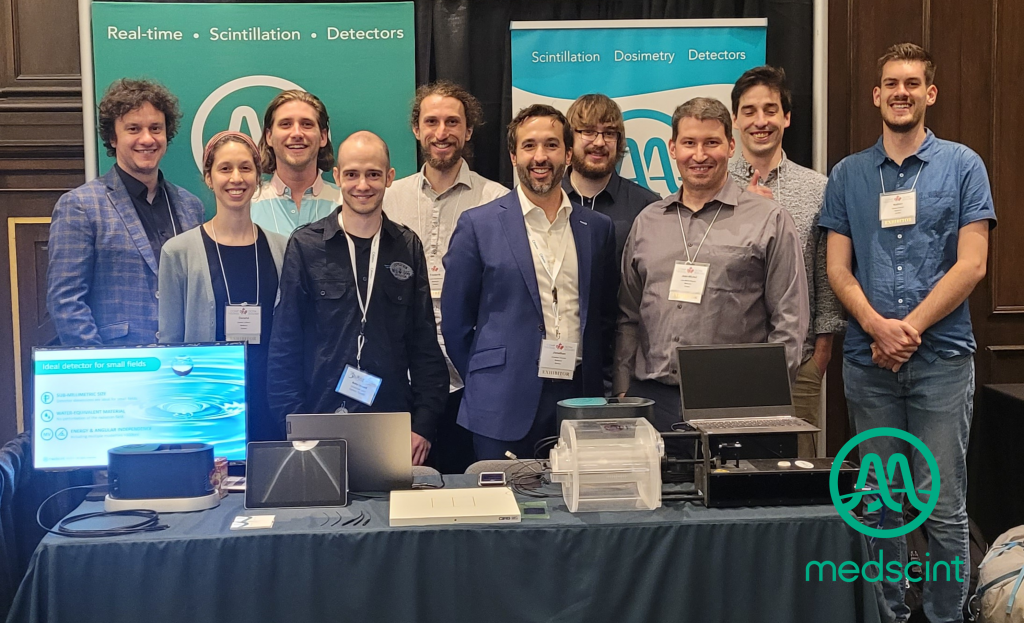 Our Values
Innovation
We challenge our ideas of what's possible in order to better meet the needs of medical physicists, researchers, and patients.
Collaboration
We openly collaborate with our field's stakeholders in pursuit of the best dosimetry solutions for today and in the future.
Social Responsibility
We are always inspired to make a positive, sustainable impact on society through our passion and hard work.
Would you like to join us?
At Medscint, we are always looking for positive, ambitious professionals who share our values and stand behind Medscint's mission.