Accelerate your innovation projects with the
HYPERSCINT™ Research Platform*
Turnkey solution for
advanced plastic
scintillation dosimetry
Portable and modular
platform that enables
simultaneous projects
Customized probes
aligned with your field
of expertise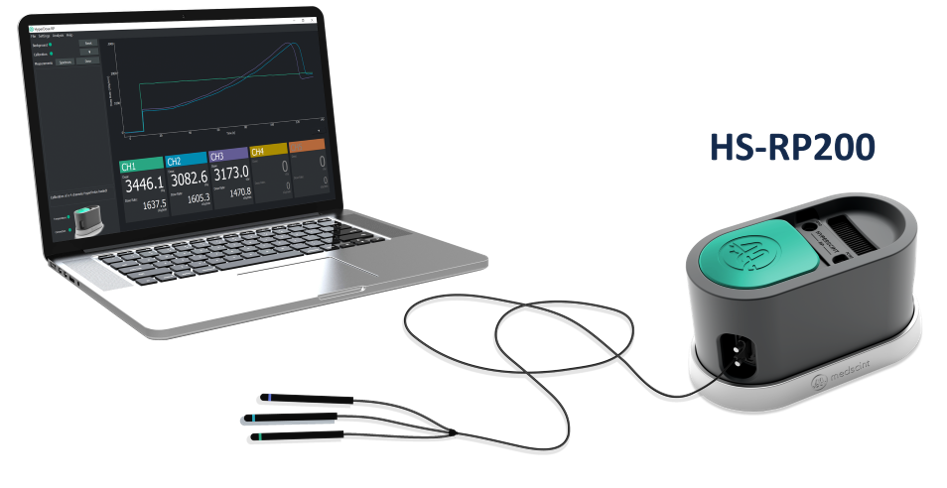 A powerful, multi-point-ready and versatile turnkey dosimetry solution based on plastic scintillators. This is the solution for accurate, and non-perturbing measurements, making it the perfect choice for small field dosimetry and other challenging research projects.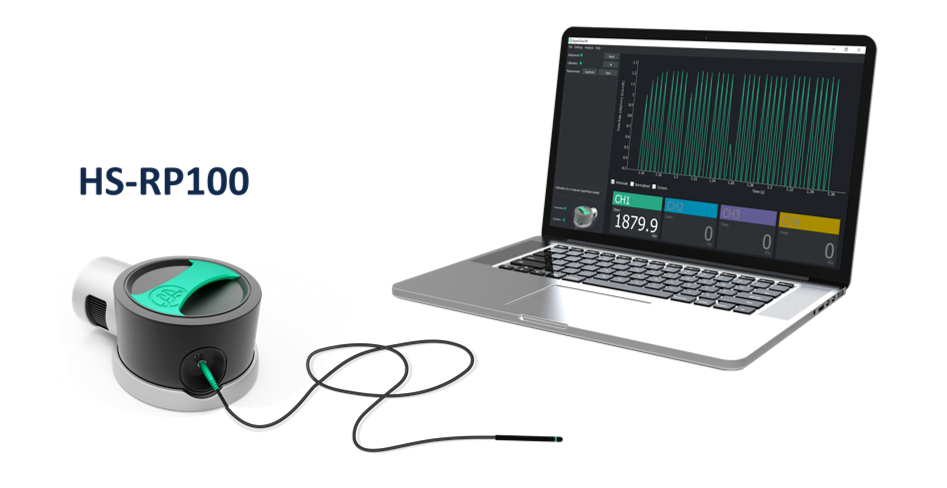 Developed for FLASH-RT applications, this high-speed plastic scintillation dosimetry solution offers high temporal resolution. Due to Medscint's robust and patented stem calibration technology, it precisely measures dose in various conditions including ultra-high dose rate modalities.
Our customers in action
− Have a look to what our customers presented at the recent conferences.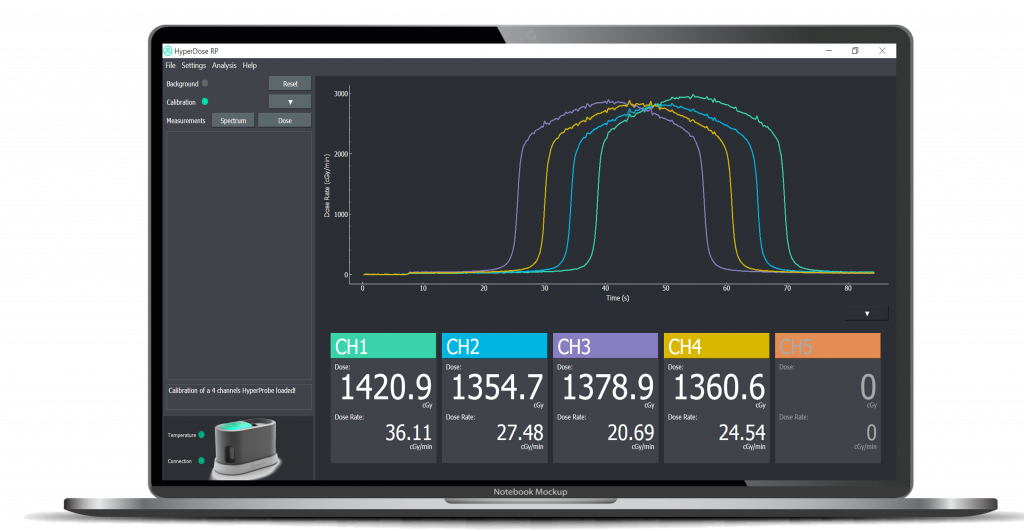 HYPERSCINT™ technical advantages
− Developed by the scientific community for more than 30 years, dosimetry solutions based on plastic scintillation detector technology offer proven advantages over other types of detectors. Through a patented hyperspectral scintillation dosimetry approach, Medscint is innovating to meet the modern and practical needs of research professionals and medical physicists around the world.
− Modern irradiation fields get smaller, the intensity and shape can be modulated over time, and it is now possible to use multiple treatment modalities for more personalized cancer treatments.
− The introduction of these new techniques enables medical physicists to conduct exciting new projects in radiotherapy. Though opportunities are real, developing or finding the right dosimeter to match the performance of these modern equipment can be a challenge, especially in a time-limited context.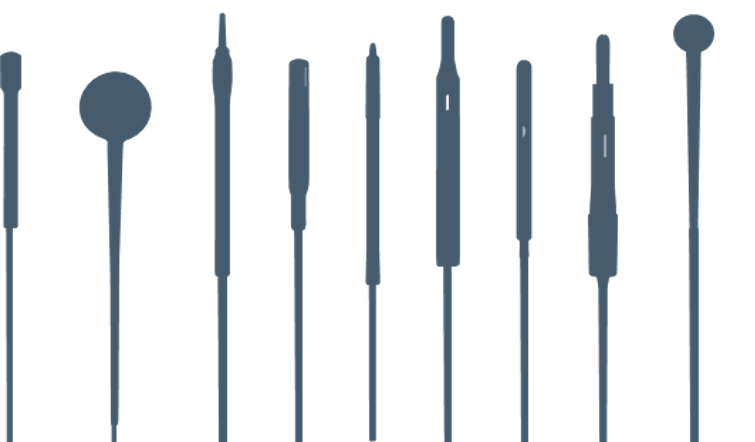 The expertise to supply tailor-made solutions
− With a modular platform and unparalleled expertise and skills in medical physics, dosimetry, optics and photonics technologies, Medscint develops, manufactures and delivers value-added dosimetry solutions in line with the core of your research project objectives.
*The HYPERSCINT Research Platform HS-RP200 and HS-RP100 are marketed for research purpose only.