Don't miss these hot 🔥🔥🔥 presentations, and Abstracts involving the cutting-edge HYPERSCINT™ scintillation dosimetry research platform.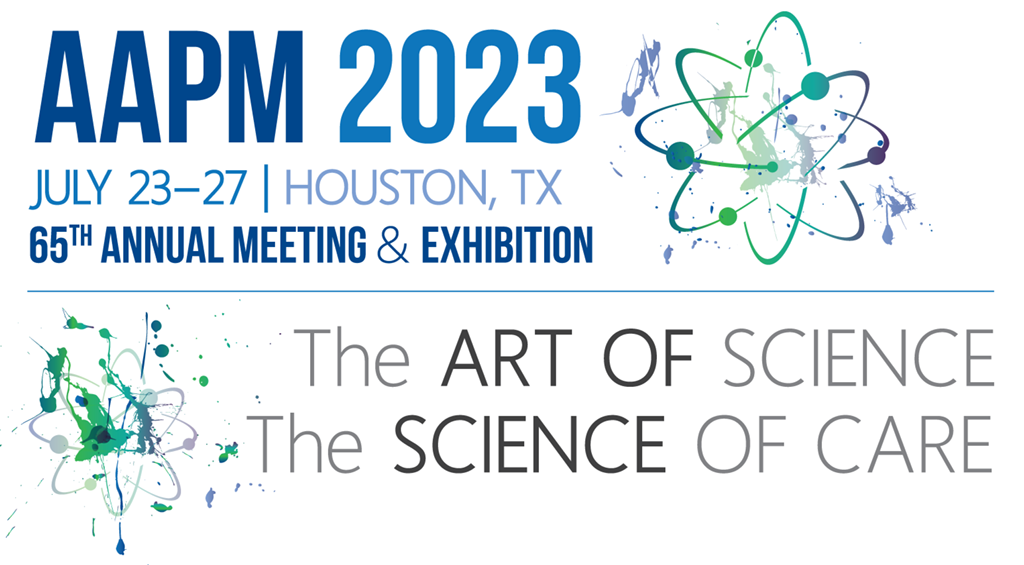 First Gating Validation Results in a Low-Field MR-Linac Using Novel Multi-Point Plastic Scintillation Detectors
Dr. Carri Glide-Hurst – University of Wisconsin-Madison, USA
MRI-Guided Radiotherapy session, Sunday July 23 at 5:35 PM
A Systematic Characterization with Magnetic Field Strength of Scintillation and Cherenkov Abundances on Scintillator Response to Megavoltage Photon Beams
Dr. Yunuen Cervantes Espinosa – Université Laval, Canada
MRI-Guided Radiotherapy session, Sunday July 23 at 5:49 pm
Validation of a New Commercial Dosimetry Insert for Time-Resolved and Motion-Included MR-Linac Gating QA
Prescilla Uijtewaal – University Medical Center Utrecht, Netherlands
MRI-Linac Quality Assurance ePoster, Monday July 24 at 3:45 pm)
Clinical Evaluation of the Hyperscint RP-200 Plastic Scintillation Dosimetry Platform for Radiotherapy Linac Commissioning Measurements
Dr. Robert Staton – True North Medical Physics
Stereotactic Planning and Evaluation interactive ePoster, Wed July 26 at 10:30 am)
Direct Dose Rate Measurements of Ultra-High Dose Rate Proton Beams in the Bragg Peak Show the Bragg Peak May Undermine the Flash Effect
Dr. Yannick P. Poirier – University of Maryland School of Medicine, USA
Advances in Particle Therapy ePoster, Tuesday July 25 at 9h30 am)
BEST IN PHYSICS – First Experimental Demonstration of a Deformable Phantom Insert with Integrated Plastic Scintillation Real-Time Dosimeters on an MR-Linac
Madelon van den Dobbelsteen – UMC Utrecht, Netherlands
Resonate to Adapt: MRI-Guided Radiotherapy session, Thursday July 27 at 8h50 am + ePoster
Checking the Beat: Development of a Novel Multi-Modality Heart Phantom for Cardiac Applications in Radiation Therapy
Kenneth W. Gregg – University of Wisconsin-Madison
Breaking News: Novel Devices, Techniques, and Applications, Thursday July 27 at 1h10 am + ePoster
We are honored to be a part of the 2023 American Association of Physicists in Medicine annual scientific meeting, and to showcase our advanced dosimetry solution to the medical physics community. This is a fantastic opportunity for us to connect with the leading experts in medical physics and to connect with potential customers.