Medscint team has been busy last weeks, traveling across Europe to meet clients and collaborators. It was a great opportunity for the team to connect with leading experts in medical physics and radiation therapy of the region, just before the European Society for Radiotherapy and Oncology ESTRO 2023 congress. In addition, it was an opportunity to present our latest dosimetry developments and solutions. Europe counts many internationally renown cancer treatment research centers and dedicated experts in the field of medical physics. Today, more than a third of Medscint customers come from this region.
Benjamin's journey in Europe
First stop on the trip was Paris in France. There, our medical physicist Benjamin Côté met with researchers from the Institut Curie and the French Institute for Radiological Protection and Nuclear Safety (IRSN). They performed practical training on HYPERSCINT along with FLASH electron and FLASH proton dosimetry measurements. We are happy to work with such talented and dedicated researchers, and we look forward to continuing this collaboration in the future.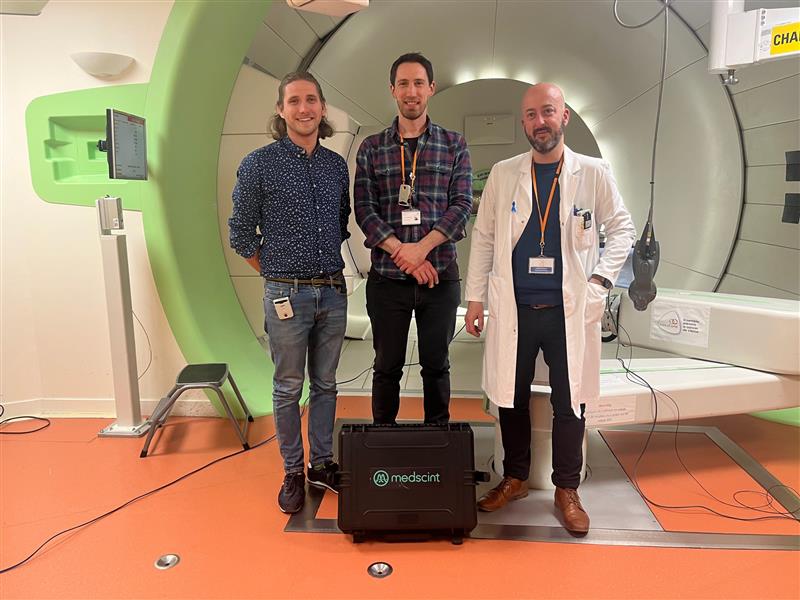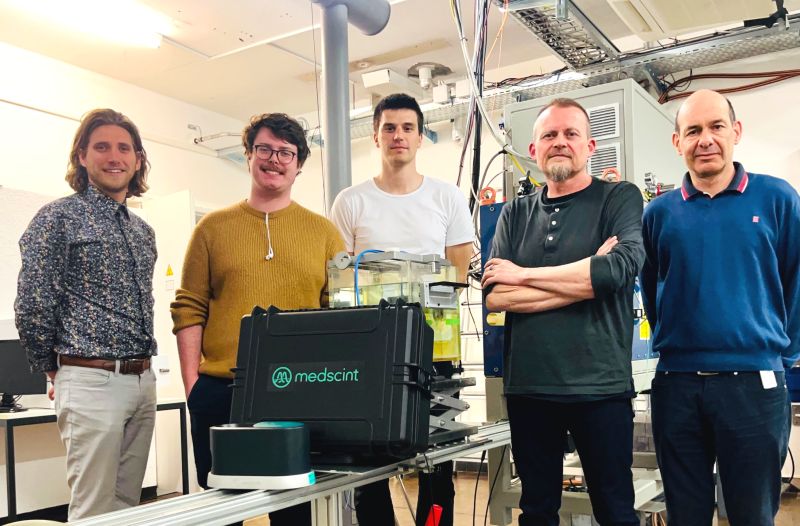 Then, Benjamin went in Switzerland to meet with researchers from Centre Hospitalier Universitaire Vaudois (CHUV). CHUV is one of the leading hospitals in Switzerland and is recognized for its expertise in medical physics research. During his visit, Benjamin provided practical training on their new HYPERSCINT and made Ultra High Dose Rate (UHDR) measurements. These training sessions help our clients to become more familiar with our dosimetry solution and ensure that they are using it to his full potential.
(Photo above : Benjamin at CHUV in Switzerland with Claude Bailat, Thierry Buchillier Veljko Grilj and Ryan)
Benjamin concluded his trip by visiting two customers in The Netherlands and Belgium. He first stopped to work on advanced MR-Linac gated dosimetry applications on Elekta Unity system with the physics team. He also stopped in Belgium to work with medical physicists from GZA Ziekenhuizen (part of Iridium Netwerk) to test a new dosimetry protocole for their Sordina IORT Technologies LIAC IORT accelerator.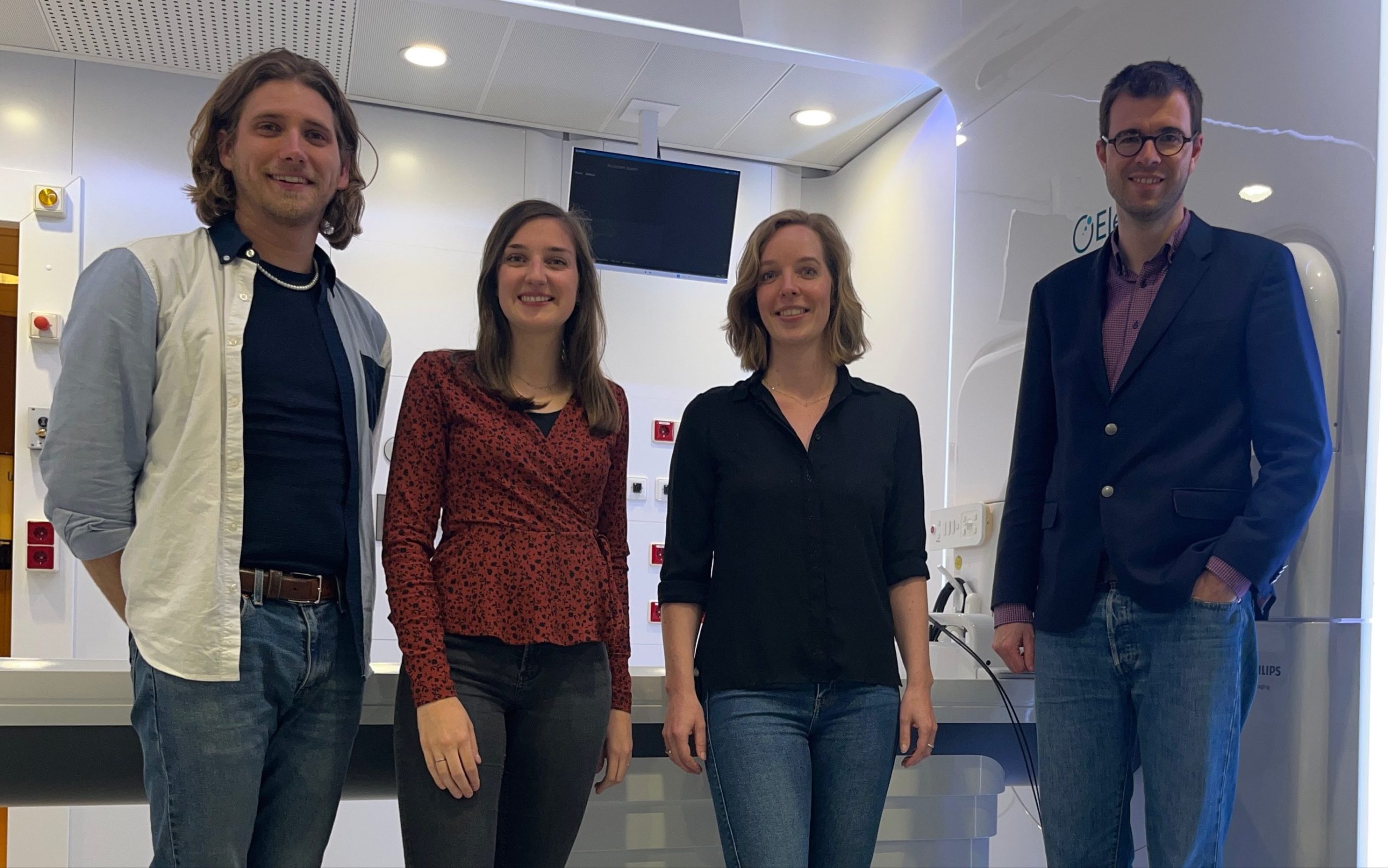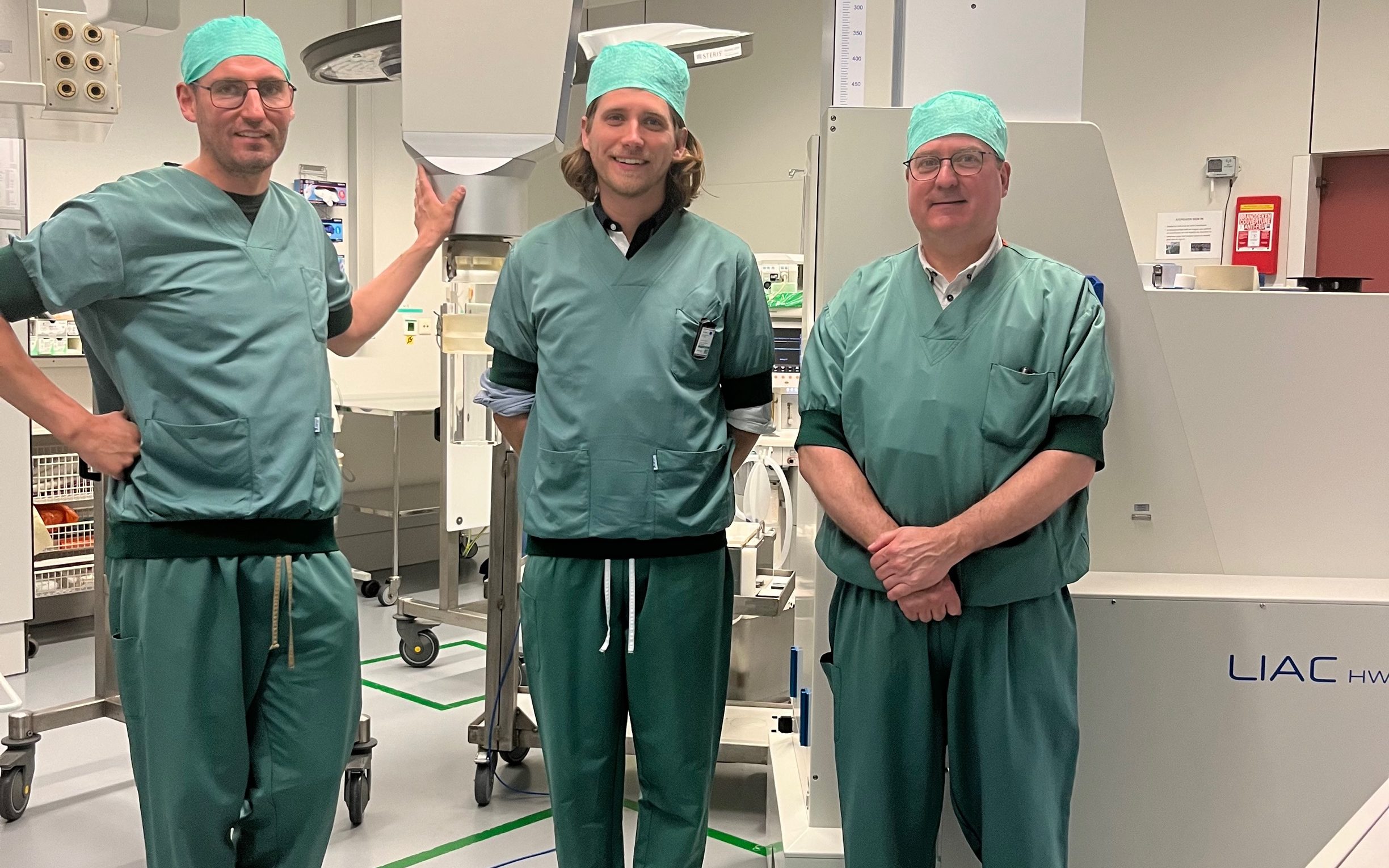 Jonathan travels to Switzerland before ESTRO 2023
On his way to the ESTRO 2023 conference, our CMO Jonathan Turcotte went to Zurich, in Switzerland, to meet the University Hospital Zürich medical physics team and facilities. Researchers at this leading radiotherapy cancer treatment center will soon be using our scintillation technology for innovative projects involving small-fields dosimetry, MR-Linac QA, FLASH-RT and brachytherapy. This is a great example showing the potential and versatility of the HYPERSCINT scintillation dosimetry platform developed by Medscint.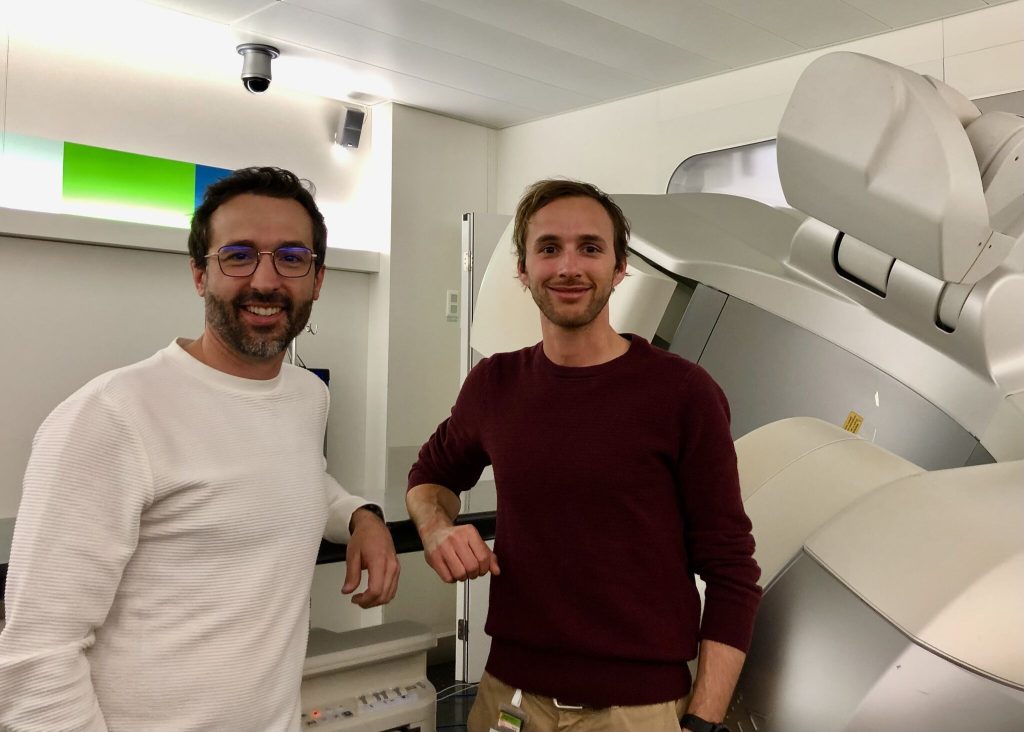 MEANWHILE IN THE 🇺🇸

François Therriault-Proulx and Danahé Leblanc were in the United-States at the Virginia Commonwealth University. There, they have performed a series or dosimetry measurements and discussed the future of MR-Linac QA.
In fact, HYPERSCINT offers a unique combination set of speed, accuracy and practicality, all of which are key ingredients towards establishing the right methodology for MR-linac precision QA.
Collaboration is key to success
These visits gave us the opportunity to learn from some of the world's leading experts in medical physics. We believe that collaboration is key to advancing the field of medical physics. By working closely with our clients and collaborators, we can continue to develop and improve our dosimetry solutions to meet their ever-changing needs.
We would love to visit all of our clients, but in the meantime, we invite all to meet at the ESTRO 2023 congress happening May 12-16 in Vienna, Austria – Medscint booth #365.