Medscint has been selected to receive a $ 120 000 financial contribution from Canada Economic Development (CED) for Quebec Regions! On October 10 2022, François Theriault-Proult met Jean-Yves Duclos, to formalize the support of seven companies in the Quebec region. Mr.Duclos is a member of Parliament for Québec and the Minister of Health, which has an objective is to support innovation and the growth of healthcare businesses.
"Innovation is one of our government's key priorities and we proudly support business growth. By supporting these seven innovative projects, we are investing in the know-how of our entrepreneurs who contribute to the development and commercialization of new technologies. And in helping them adequately equip themselves, we are all working together to rebuild an economy that will be stronger and more resilient and sustainable."
The Honourable Jean-Yves Duclos, Member of Parliament for Québec and Minister of Health.
How does this financial contribution support Medscint's growth?
Thanks to this funding, we aim to increase our commercialization capacity. It will cover the costs associated with obtaining medical device certifications and consulting services, as well as expanding our reach at different industry events..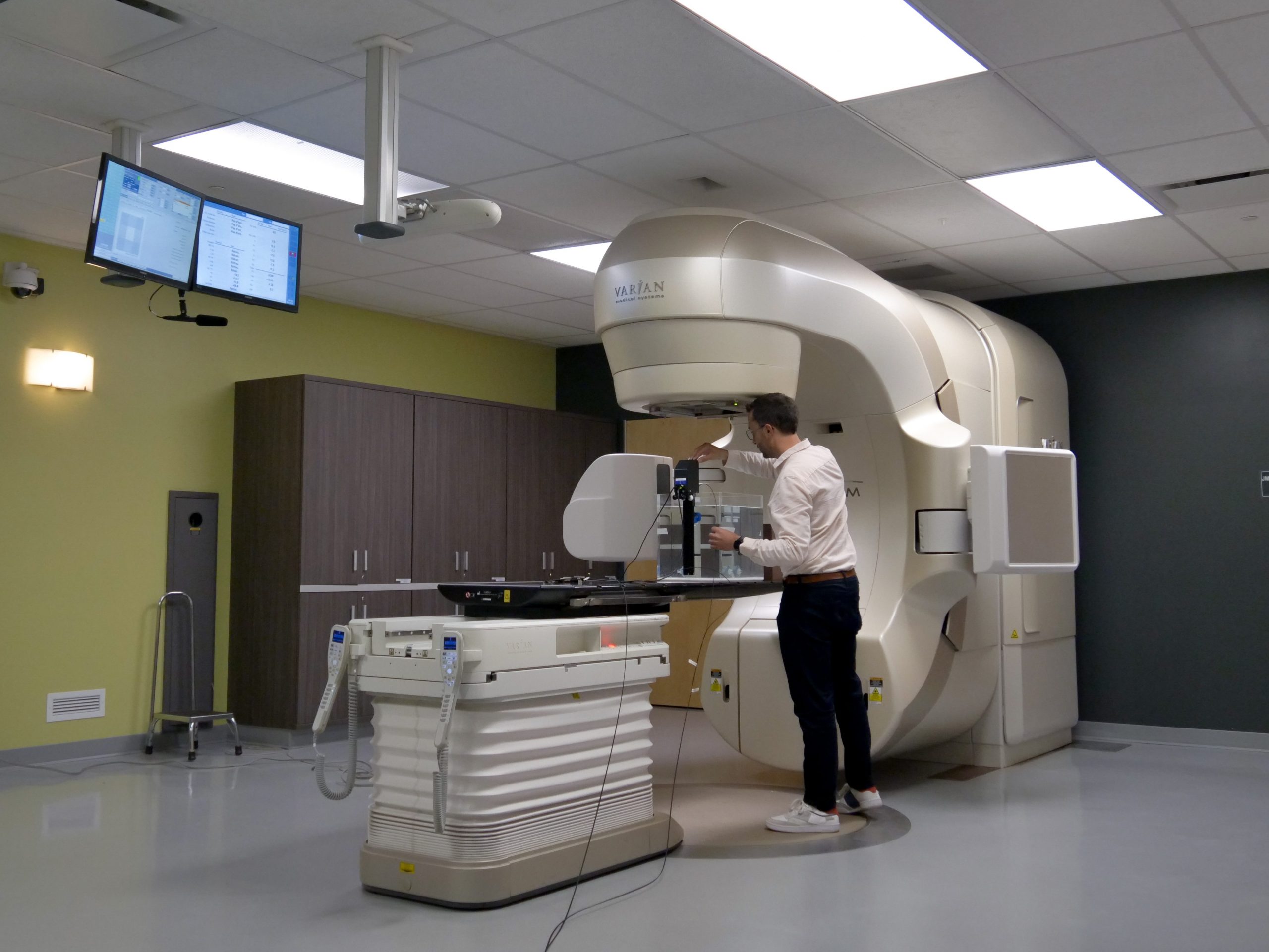 Canada Economic Development's funding will allow us to implement our marketing strategies. As we want to be present at many events next year, then we are investing in commercial display.
Furthermore, we will be present at the 2022 ASTRO Annual Meeting! Come meet us at booth 1936 from October 23 to 25. Particularly if you want to discuss about your upcoming research projecst.