Ultra-high dose rate (FLASH) radiotherapy research is gaining traction around the world and we are working with customers to develop a new generation of small-field, real-time dosimetry solutions based on plastic scintillation detectors.
Whether using electron, proton or photon treatment beams – FLASH radiotherapy is shaping up as the "next big thing" in radiation oncology research. It's easy to see why: a growing body of evidence – comprising preclinical experiments as well as the first small-scale clinical studies using electron and proton beams – demonstrates that radiation delivered at ultrahigh dose rates (roughly 40 Gy/s and above) can drastically reduce collateral damage and toxicity in normal healthy tissue while preserving anti-tumour activity.
As highlighted in the popular Physics World online magazine, the X-ray Cancer Imaging and Therapy Experimental (XCITE) Lab led by Professor Magdalena Bazalova-Carter at University of Victoria in BC Canada, has developed a cost-effective X-ray-tube-based system that exploits a customized beam shutter for in vitro ultrahigh-dose-rate irradiation (up to 118 Gy/s) of small samples with exposure times of less than 1 s (and latterly as short as 1 ms). Alongside the beam shutter and sample holder – which are designed and installed in close proximity to the X-ray tube window – one of the main building blocks of the benchtop system is a real-time, small-field dosimetry solution based on plastic scintillation detectors developed by Medscint, a specialist technology company in Quebec City.
"Plastic scintillation detectors are an ideal dosimeter for ultrahigh-dose-rate radiotherapy."

Magdalena Bazalova-Carter, PhD, DABR – Associate Professor at UVIC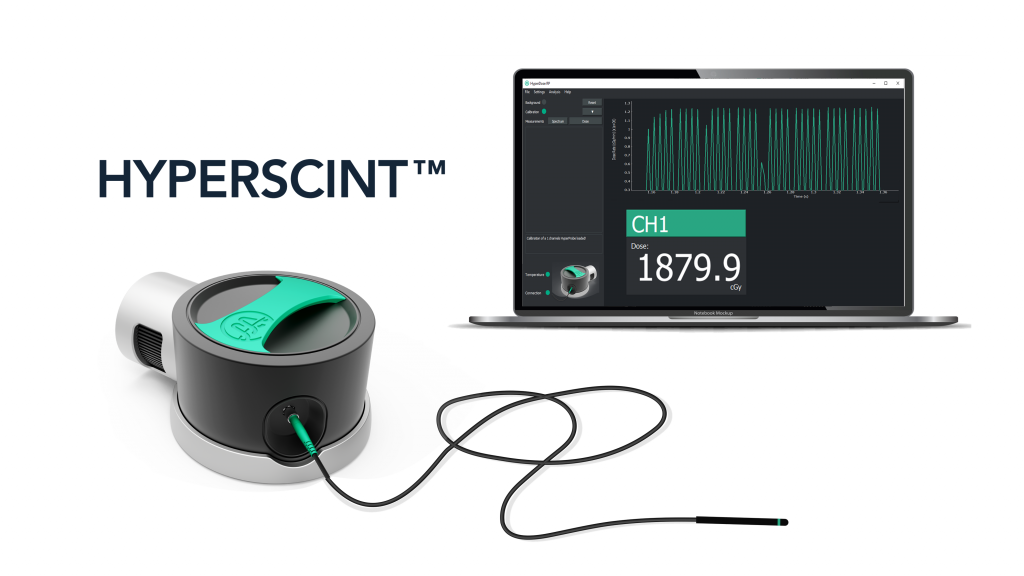 As a new-entrant technology company, it's essential that we're there to support our customers, listening to their needs and responding proactively. We are fortunate to collaborate with the world's most innovative research groups in the radiation therapy scientific community, and we'll continue to support them with innovative solutions.
If you are looking for new ways to measure dose in ultra-high dose rate (FLASH) experiments, look no further and contact us.